Speaking exclusively to This is Futbol, former Premier League referee, Mark Halsey, gave his verdict on Alexandre Lacazette's penalty claim in Arsenal's loss to Aston Villa on Saturday.
Following an early Ollie Watkins goal for Villa, Arsenal struggled to get themselves back into Saturday's 1-0 defeat to Dean Smith's side, creating no big chances and forcing just three saves from the Villa goalkeeper, former Arsenal shot-stopper, Emiliano Martinez.
However, the Gunners did appear to have a solid claim for a penalty turned down by match official Chris Kavanagh when Martinez quite clearly had a hold of Lacazette's shirt before appearing to haul the striker to the ground, a decision that was reviewed by the VAR official but was ultimately not overturned.
"Sometimes goalkeepers are overprotected, [Lacazette] was very close to Martinez," Halsey told This is Futbol. "I think had [Kavanagh] given the penalty it wouldn't have been overturned. But, obviously, there's a lot of questions asked, 'Why didn't VAR get involved?' but they've not seen it as a clear and obvious error.
"A few pundits were saying yes, some were saying no, so it's not a clear and obvious error, is it? But, for me, I think Arsenal can count themselves unlucky not to have got a penalty."
He continued: "It all depends on what angles they're looking at it from. I mean, an angle I saw later on, front on, he's clearly got his shirt and he's pulled him down, hasn't he? So, it all depends on what you see as a clear and obvious error and what I see as a clear and obvious error and, actually, the fourth official – it could be different.
"But, as I've said, we're seeing many inconsistencies in those instances. So, yes, Arsenal can feel aggrieved and could have had a penalty – had he given it in real time it would have stood, VAR wouldn't have seen it as a clear and obvious error."
Should Lacazette have been given a penalty?
Yes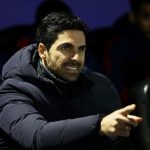 No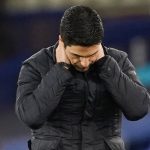 So, according to Halsey, Arsenal can indeed feel aggrieved by not being awarded a penalty by Kavanagh in the Lacazette/Martinez clash, however, the former referee also claims that the call could have gone either way and, as such, the reason for VAR's lack of involvement was due to the fact that the incident was not deemed a clear and obvious error by Kavanagh.
However, with Halsey also claiming that one angle of the incident "clearly" shows Martinez pulling Lacazette to the ground, in our opinion, surely this, because of the very fact that one angle clearly shows the 'keeper fouling the Frenchman, cannot be anything other than a clear and obvious error on the part of the referee.