Charles Watts has revealed just how close Arsenal were to signing Kylian Mbappe many years ago.
The 22-year-old Frenchman has caused something of a stir around the footballing landscape with his sensational hat-trick against Barcelona in the Champions League, but things could have been an awful lot different if he'd moved to the Emirates.
Arsenal were reportedly interested in bringing him in during his incredible 2016/17 season, and as Watts revealed on the latest episode of his show, the deal did get a long way to being completed, but unfortunately didn't manage to get the deal done in time and eventually found themselves not being able to afford him:
He said: "There was a time when they were confident they thought they were going to have him. Wenger was at his house and it was very, very close to happening and Arsenal, at one point, really felt that the whole Wenger thing was going to sway it and that he was going to end up choosing them for his development. He thought it was the best time.
"But then in that sensational season for Monaco, when even he outdid his expectations and Monaco's expectations, unfortunately he just did so well that season, that it priced him out of Arsenal."
Would signing Mbappe have made Arsenal real title contenders?
Yes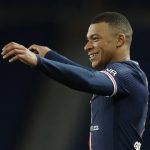 No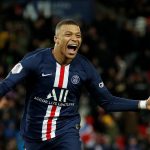 TIF Thoughts on Charles Watts' comments about Arsenal signing Kylian Mbappe…
Watts' comments should be taken with a slight pinch of salt. Just because Arsenal were in for him and apparently close to signing him doesn't mean that he would have replicated the exact same form over the past few years in the Premier League.
But even if he turned out to be 75% of the player that he is now, there's no doubt that he could have played a huge part in helping transition away from Wenger after his 2018 departure. And perhaps would have made that final season and the subsequent years a little less damaging than they have become.
As Watts says they were priced out of the move, so perhaps if they were just a little bit braver when they were first interested, something that plagued Arsenal during Wenger's later years, who knows how different things might have been for the Gunners?