Cesc Fabregas has been speaking on the latest edition of the Talent Takes Practice podcast with Robbie Savage and Matthew Syed.
During the episode, the Spaniard talked about his career, and briefly touched upon the times he faced Robbie Savage.
According to Transfermarkt, the Spaniard played against Savage on eight occasions and won six of them, and during the episode, he explained what it was like to face the former Blackburn Rovers man.
He said: "When I was playing against Robbie, I know exactly the type of player he is and what he's trying to do. But sometimes, even this is difficult – [in] the same way that he will know how I play and for him, it will be difficult. When we were playing, for example, away against you guys, it was tough, it was very tough.
"It was very tough because [of] a small pitch; the pitch was not great [or] in great condition. They were very, very physical.
"If I go one-on-one against Robbie, the full pitch, he'll beat me because it's normal, but when I had to take advantage of when I have the ball, to try to be as quick as possible and as sharp as possible to get through him. How? Because normally, I'm not a good dribbler. I've never been, but I was always trying to prepare my next move.
"For example, I knew that Robbie was coming really fast, aggressive to me, so I would always prepare a one-two, you know?
"I already know what's behind me, so with one touch, I would play the ball and accelerate behind him to play the one-two, and that's how I used to dribble and for me, not being quick helped me to develop my mind a little bit quicker and to try to always compensate in that way."
Is Fabregas an Arsenal legend?
Yes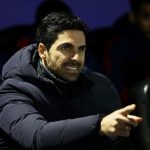 No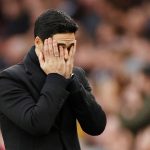 TIF Thoughts on Fabregas and Savage…
This is a fascinating insight into how the Spaniard best dealt with players perhaps more physical than him, and if you look at his record in the Premier League in terms of goals and assists, you could argue that Fabregas found a way to get around his lack of physicality to deliver.
The Spaniard claims he was never physically quick, but he was quick with his mind, and you could argue his craft and guile represent that.
Certainly, while he was at Arsenal, Fabregas developed into a world-class player, and it is clear from listening to him here that he knew how to compensate for certain attributes which he lacked.
This no doubt helped Fabregas become the exceptional player he transformed into.
Listen to episode 8 of the Talent Takes Practice podcast in full via iTunes or Spotify