Cesc Fabregas has been speaking on the latest edition of the Talent Takes Practice podcast about his career and the sacrifices he made to have the career he has had.
The Spaniard spent eight years in north London with Arsenal in which he made 304 appearances, scored 57 goals and provided 92 assists, as well as winning three trophies.
He then moved on to Barcelona and returned to the Premier League to play for Chelsea, before leaving for Monaco.
Speaking alongside former footballer Robbie Savage on the podcast, he discussed his time at Arsenal and what it was like playing under Arsene Wenger.
He said: "I believe that Arsene was very passionate about the free-flowing football. He loved it. Look at all the players that he signed, always with an intention.
"Always these type of players that love to come between the lines, all midfielders that are not really wingers, they like to come [short], they like to play one-twos. I mean, I can mention [to] you, Robert Pires, [Tomas] Rosicky, Alex Hleb, Santi Cazorla.
"I mean, all of these players – Mesut Ozil [too] – they are not all the same, but they understand football the same way, and I think we had the feeling sometimes that with Arsene, if we had a fantastic game, playing the football that he likes, it was more pleasure for him than winning. I don't know. You know, you could see the smile on his face, and he will tell you 'wow', it's like top, and he will tell you to 'remember what you did there'.
"His training was always focusing on, I will not say the beautiful football, but you understand what I mean? Tiki-taka it's called nowadays."
Do you agree with Fabregas?
Yes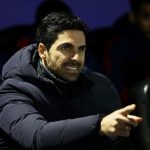 No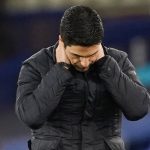 TIF Thoughts on Wenger and Fabregas…
It seems as if the Spaniard thinks that Wenger perhaps valued playing beautiful football over winning.
Still, if you look at Wenger's trophy record, then you can see that he won plenty in his time with the Gunners, while also playing beautiful football.
Fabregas doesn't seem to be criticising his former boss here, more so highlighting what it was that Wenger loved to see from his team.
Certainly, while he was in charge of the Gunners, Arsenal became renowned for a certain style of play, and it was both successful and beautiful.
It is clear that Fabregas has a lot of respect for Wenger and it is perhaps a shame they did not win more with the brand of football they helped bring to Arsenal.
Listen to episode 8 of the Talent Takes Practice podcast in full via iTunes or Spotify