Former Premier League referee Mark Halsey has been sharing his thoughts on the decision to send off West Bromwich Albion defender Semi Ajayi for a handball decision during the Baggies' recent 0-0 draw against Burnley in the Premier League at the weekend. 
Speaking exclusively to This Is Futbol, Halsey was asked whether or not he thought a red card for Ajayi was the right decision based on what happened at Turf Moor.
In response, Halsey had this to say on the matter.
He said: "My only doubt is the distance from goal, he still has a lot to do. Now if he hadn't have handled it, I think he would have gone through.
"It was difficult for Mike Dean to spot that, let's make that clear because he was blindsided so Mike would not have seen that.
"I think had Mike Dean seen that incident, I think Mike Dean would have cautioned the player because the last thing Mike Dean wants in that situation just coming back after having verbal abuse to him and his family, that's the last thing Mike wanted was another red card because that's three in three games.
"I think with him missing it, it gave the opportunity for VAR and Michael Oliver to get involved because it was a clear and obvious error. But, once he was called over to the monitor he was always going to come back and send the West Bromwich Albion player off." 
Do you think Ajayi was right to be sent off against Burnley?
Yes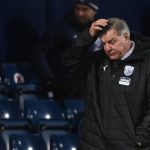 No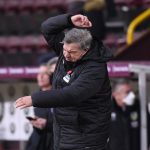 Despite playing with 10 men for the majority of the match, Sam Allardyce's side managed to take a point from the game against Burnley, keeping a clean sheet along the way.
In our view, while we have no complaints over the decision to send Ajayi off for his handball, the Baggies did well to earn themselves a team rating of 6.83/10, which was higher than Burnley's 6.74/10 (per WhoScored).
However, with the Midlands club still in the relegation zone of the Premier League table, they will need to start winning matches if they want to avoid the drop to the Championship by the end of the season.