San Francisco 49ers director Paraag Marathe has been speaking about his ambition to turn Leeds United into a Champions League club once again.
Some younger fans might not know this, but there once was a time where the club rubbed shoulders with the European elites, even reaching the semi-finals of the competition back in the 2000/01 season. And now having got back into the Premier League after 16 years following their relegation in 2004, the aim is to get back there.
Speaking on a 'Business in Sport' edition of The Ornstein and Chapman podcast, Marathe, President of 49ers Enterprises – which now owns 37% of the club, claimed that Leeds have the infrastructure in place to do so, but that it could be a long process before it would become a reality.
He said: "First we have to show that we can belong [in the Premier League]. The day that we could get to the beginning of a year and not worry about if we're going to be relegated, that's probably the first step. I mean, we just got in, and so we'll see what happens.
"I think the stat [is] over 50% of clubs who get promoted, get relegated in the first three years, right? And so we want to not be that.
"And then it's [about] being to move up the table and be competing in Europa [League] or competing in the Champions League. And I think that we have the bones, we have great, great bones in Leeds with the club's history, the global fanbase and supporters that we have and the fact that we are one of the rare one-club towns.
"Our town happens to be the third or fourth-largest metropolitan area in the UK. So it's just tremendous potential – but we can't just be a flash in the pan, we have to think about this methodically and thoughtfully."
Will Leeds reach the Champions League within five seasons?
Yes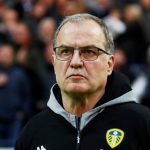 No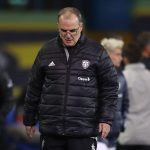 TIF Thoughts about Paraag Marathe's remarks about Leeds competing in the Champions League…
Marathe's comments are certainly ambitious, and at least he has calmed things a little by saying that it's not a guarantee, avoiding falling into the traps of previous Premier League owners, such as Venky's at Blackburn Rovers (Lancashire Telegraph, via Goal.com) who aimed for the Champions League and failed miserably.
If he can keep a calm head through all of this, then hopefully that will creep into the minds of the supporters as well and keep their heads on the ground.