Fans of Leeds United have been reacting to a post on Twitter, which relayed the comments of the Whites' manager Marcelo Bielsa regarding Aston Villa defender Matt Targett.
In the fixture, the Villa left-back committed two fouls on Leeds players, as well as receiving a yellow card in the 61st-minute of the match for a coming together with United's attacking midfielder, Tyler Roberts.
And, speaking in his post-match press conference, when asked whether he believed the 25-year-old Villa defender was lucky not to be shown a red card by the referee, Bielsa stated: "To comment on what you are talking about, I would have to evaluate the performance of the referee and so I prefer not to get into this."
However, after Adam Pope relayed the 65-year-old's remarks on Twitter, fans of Leeds flocked to have their say on the matter, with many offering their own interpretations of the Argentine's comments.
Should Targett have been sent off?
Yes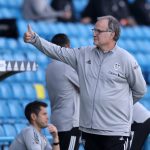 No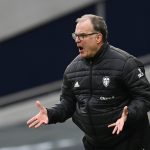 So, what exactly did these Leeds United fans have to say in reaction to Marcelo Bielsa's comments regarding Matt Targett?
"And when Bielsa says that we know he should have been off."
"That is as close as you will get to Bielsa criticising a referee. That tells you just how bad some of those decisions were."
"Says it all."
"That's the closest to a 'yes' we're gonna get from him."
"He successfully added himself to my growing list of footballers I hate – joining many fellow Villa players too."
"He could have been sent off 4 times."
"Getting real 'If I speak I'm in trouble vibes' from this."
All in all, it would appear as if these Leeds fans feel that Bielsa very much did feel that Targett should not have remained on the pitch on Saturday, and, considering the defender did commit two fouls in the match, as well as being booked in a separate incident, it is not difficult to understand why.