Leeds United fans on Twitter have been responding to the latest comments made by former footballer and manager Kevin Keegan. 
This comes after @LeedsUnitedYEP shared a post on their page that contained an article from the Yorkshire Evening Post who relayed the comments made by Keegan during a recent interview he had for The Athletic.
In the interview, Keegan called Leeds a "poor man's Newcastle" and that if he were in charge at Elland Road he would get "battered" because people would say he would not have a clue defensively in how to manage the team.
This post then gathered a lot of replies from Leeds fans who were quick to share their thoughts on these comments from the former Toon manager.
So, what did these Leeds fans have to say in response to Keegan's comments about their club? 
"still bitter after all these years" 
"If he was in charge of Leeds, we'd still be playing in the Championship." 
"If Bielsa is a poor man's Keegan, then I'd rather be penniless" 
"Always liked Keegan but he sounds completely out of touch with this take. It's our first season in the prem."
"We beat Newcastle. Twice. We are awesome to watch. He should butt out." 
"You'd never be in charge so this is pointless" 
"It's not really comparable is it. Newcastle weren't in their first season in the PL for 16 years, and playing a makeshift defence for nearly the whole season to date. Jog on KK"
"Tbf if Keegan was in charge, we would probably concede less. We'd be in League 1 but We'd concede less."
"Bore off Keegan"
"Keegan grasping for attention cause he's completely irrelevant. As most journos do, have a dig at leeds to get some clicks"
Looking at the replies to this post, it appears that these comments from Keegan have not gone down well with these Leeds fans.
However, with Leeds having conceded 38 Premier League goals so far this season prior to their league clash against Arsenal, Keegan is right to put Leeds' defensive capabilities into question.
Do you think Leeds have had a good season so far?
Yes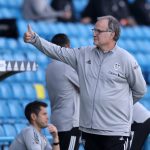 No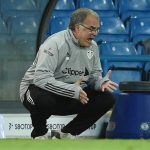 But, in our view, with Leeds having recently been promoted to the Premier League after a 16-year absence and with them having their fair share of injuries this season, we feel that Marcelo Bielsa's side have had a decent season so far in the circumstances.