Fans of Leeds United have been reacting to a post on Twitter which relayed the comments of Leeds chief executive Angus Kinnear regarding VAR.
Prior to Leeds' fixture against Everton on Wednesday evening, Kinnear dedicated a large section of his comments in the club's matchday programme to a number of recent incidents involving VAR.
The Whites' chief executive claimed that recent officiating controversies are making a mockery of 'the very foundations of the laws of the game', citing Manchester City scoring a goal against Aston Villa which was '20 yards offside' because Tyrone Mings had 'the audacity to attempt to clear the ball', as well as Danny Ings having a 'perfectly good' goal ruled out by 'a geek over a hundred miles away'.
And, after prominent Leeds fan David Watkins shared the comments of Kinnear on Twitter, other fans of the club flocked to have their say on the matter, with many praising the chief executive for his remarks.
Is VAR ruining football?
Yes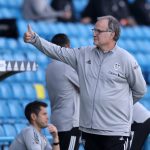 No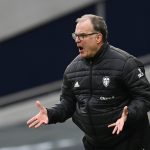 So, what exactly did these Leeds United fans have to say in reaction to Angus Kinnear's comments?
"That's brilliant ya gotta love him"
"Fine incoming!!"
"Outstanding"
"This is superb"
"Go on lad. Love it"
"Sassy Angus is BACK"
"What a bloke Angus is"
"No messing from Angus there"
"Well that's us screwed with refs for the rest of the season"
All in all, it would appear that many of these Leeds fans were delighted with the comments of Kinnear, with some stating their joy his comments, however, others cheekily suggested that the chief executive's remarks could put Leeds in officials' bad books for the remainder of the season.