Leeds United fans have been reacting to a message posted by Robin Koch on his Twitter feed.
The defender, signed in the summer transfer window for a reported fee of £13m, has been out since the start of December with a knee injury but is back on the mend, with head coach Marcelo Bielsa telling fans at his press conference yesterday that he is expected to return "in the first week of March".
Now whether that is a return to training or a return to action, we will just have to wait and see, but the German defender kept fans anticipated for his return by taking to social media (via @RobinKoch25) with a simple message saying that he couldn't wait to be back at Elland Road.
A message that left plenty of Leeds United fans very excited indeed at the prospect of him coming back into the fold:
"You and Raphinha on the same pitch, oh my"
"Let's go Robin! It will be really good to see you back out there"
"Wishing you a quick recovery from injury. So pleased you are a part of us. See you at ER soon"
"Can't wait – back where you belong and what you do best"
"Training next week, won't be long pal"
Would you prefer to have Ben White over Robin Koch?
Yes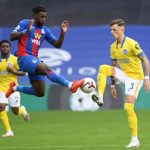 No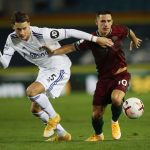 Having been an ever-present in the side before his injury, you'd imagine that he will go straight back into the team when he recovers. Much relief given the problems that a lack of centre-backs has caused in the past.