These Leeds United fans have been reacting to news surrounding summer signing Raphinha.
The 23-year-old Brazilian came to the club from French side Rennes in a deal believed to be around £17m plus add-ons and has been an instant hit at Elland Road, scoring four goals and chipping in with four assists.
But his time at the club could end up being rather short-lived, as according to a report in France Football (via Get French Football News), Liverpool have got their sights set on the Leeds United winger, with one Liverpool Echo columnists arguing that he would be the 'natural successor' to Mohamed Salah.
News which was pretty much laughed off by Leeds United fans on social media, who insisted that they didn't think he was going anywhere, anytime soon:
"Not going any where"
"Scout away. He's on the telly every week. Won't be going anywhere though."
"They can scout as much as they want,they're not gonna get him for that paltry fee.besides,we are not a selling club but an improving one."
"worth more than £40 + they can get lost"
"Sick of these rumours. He ain't leaving"
"Hes nailed his his flag to the ellend rd mast. If he wants to leave say it ll be £80 million just to get round the table . He ll have 3 years left on his contract.. everything has a price."
"With respect, he's signed a four year contract and won't be going anywhere! Sad that football media is spouting this garbage, but that's football! let's just enjoy watching him whilst he is wearing the Leeds shirt, signing of the season!! no question. mot"
"Aàaaa. Noooooooooooo"
Has Raphinha been Leeds' best player this season?
Yes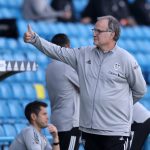 No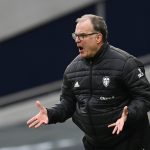 With some pundits claiming that he has already doubled his value after his strong start to the season, at least they'd be getting a decent fee back for him, but something tells me that even that might not be enough to convince Leeds to let him go.