Some Leeds United fans have been reacting to a rather incredible stat about the team and their work rate from this season.
A tweet from journalist Joe Donnohue revealed that Leeds United have outrun their opponents in all of their Premier League games so far this season.
Marcelo Bielsa's teams come with a reputation for the amount of running they do during a game and over the course of the season, indeed the Argentinian has said himself: "My football in defence is very simple: 'we run all the time'," which leads many to question the idea of a 'Bielsa Burnout'.
So the fact they have outrun plenty of teams this season shouldn't be a total shock, but to do it across all of their games, and to put themselves in a decent position in the league following promotion is a pretty impressive accomplishment.
This led to many impressed Leeds United supporters on social media when they saw the stat, blown away with how they've been able to keep this up in the top flight:
"Insane stat"
"Fit as fleas"
"Unbelievable"
"And people say we're gonna burn out… Absolutely not"
"Fitness levels of this team are mental"
"Quite a statistic"
"Very interesting reading! Can you get the running statistics for any team? I was interested to know Newcastle's running distance vs Villa compared to against us. Seemed like two totally different performances."
Do you believe in 'Bielsa Burnout'
Yes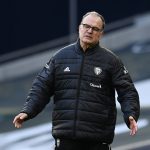 No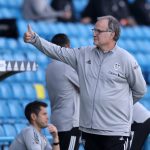 Having made such a good start in this department, you wonder if they'll be able to keep it up and go for the clean sweep of doing it in every game during the season.