Celtic fans have been reacting to news that they could be about to make an offer for someone who has helped cause them a lot of pain this year.
David Moberg Karlsson was a part of the Sparta Prague team that knocked them out of the Europa League this season with back to back 4-1 defeats, in which he managed to bag an assist in each of the two victories.
And now according to a report in Czech outlet DenikSport, it looks as if they want some of that magic on their own team. The report goes on to state that Sparta are likely to demand more than the 32 million Czech Crowns (roughly £1.09m) that they originally paid for him, with Transfermarkt now valuing him at £1.53m.
And when presented with the news that they could be in the market for him, Celtic fans were pretty much all in favour of signing him, with some pointing to his displays against them as a primary reason why they should pull the trigger on the deal:
"They just battered us 8-2 over two games I doubt he'll come to us"
"Very impressive when I have seen him play"
"Based on the 2 games he's be out with celtics budget. Looked a real player."
"In a heartbeat he ripped us apart both games on the wing"
Should Celtic sign players permanently in January?
Yes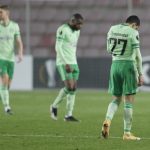 No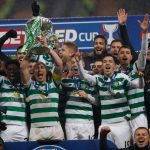 It's almost like a case of 'if you can't beat them join them', except in this case it's 'if you can beat them, join them anyway'.