Mark Halsey has been speaking exclusively to This Is Futbol about all of the incidents from various games in England this week.
One of the games that the former Premier League referee spent some time on was the League One clash between Ipswich Town and Sunderland.
The incident that he spoke about was Kayden Jackson's red card for a horror challenge on Bailey Wright.

The referee Charles Breakspear had no hesitations and pulled out the red card, and the Black Cats went on to win 1-0.
Halsey was full of praise for the referee as it was not immediately obvious what had happened.
He said: "It's all about your reading of the game, your anticipation of play, and getting that ultimate viewing angle. That is so important when these challenges go in, because if you don't get the right viewing angle, you're not going to see the challenge in its entirety.
"So, it's full marks to Charlie; it's a great spot, he's in a great position, he brings out the red card straight away. So he's in no doubts whatsoever; it's a great, great decision."
When you see the full replay of the tackle and the correct angle (0:30), then you can see that Jackson plants his boot into Wright's shin and it looks like a horrible challenge.
Do you think this was a red card?
Yes, no question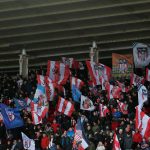 No, it wasn't a red card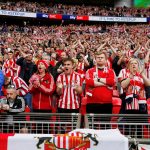 Halsey continued to heap praise on Breakspear for this decision.
"It certainly was a challenge that endangered the player's safety with excessive force, and you can add a little bit of brutality to that.
"Well done Charlie, because as I say, it's all about your positioning in picking up those incidents."
So, it is clear that Halsey thinks that Breakspear got his decision spot on for the red card and the Black Cats took full advantage of it winning their third league game in four as Lee Johnson's side continue their push up the League One table.
However, most importantly Wright was fine to continue and played 65 minutes.
Jackson's tackle was shocking, and he was deservedly sent off in Halsey's opinion, which we totally agree with.
Related posts