Sunderland Echo journalist Mark Donnelly appeared on the latest edition of The Roar Podcast to discuss all of the latest Sunderland news and he spent some time talking about Kyril Louis-Dreyfus' Black Cats takeover bid during the show. 
This comes after the North East club confirmed last month that a takeover deal has been reached between Louis-Dreyfus and current club owner Stewart Donald that will see the son of former Marseille owner Robert Louis-Dreyfus become the Black Cats' new chairman. 
The EFL's Owners' and Directors' Test is the final hurdle for this deal to overcome before the takeover is completed and while discussing the latest on the deal during this podcast, Donnelly indicated that a positive outcome for the takeover is likely, with the journalist confirming that "no real major red flags" have popped up which could prevent this deal from getting over the line.
He said: "As far as we understand, there isn't any problem, the verdict from people at the end of the EFL is that the lockdown and the situation we find ourselves in, in the country now, shouldn't really affect things. 
"Sunderland's end – still very, very confident this is going to get over the line, there's no real major red flags or anything expected, so a real hope this can be done fairly quickly. Obviously, you know, I'm sure there's a desire on all sides that it takes as long as it takes, there's no point trying to force things over the line – but the key thing is the deal's been agreed with Stewart Donald, there's no kind of need to negotiate on that front. 
"So, once the EFL checks are done and the green light is given, things hopefully should move fairly quickly after that point and we get to the situation Sunderland fans want where there is a new majority shareholder of the club in Kyril Louis-Dreyfus."
Do you think this deal will be completed this month?
YES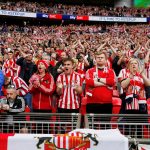 NO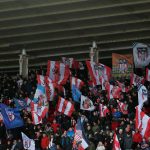 TIF Thoughts on what Donnelly had to say about the Sunderland takeover…
While this takeover is yet to officially be completed after Louis-Dreyfus and Donald came to an agreement on the deal last month, it seems like it may only be a matter of time before that happens and supporters of the North East club finally see the back of unpopular owner Donald, who has been trying to sell the club for over a year, confirming last summer that he was desperate to do so. 
With Donnelly confirming that everything "should move fairly quickly" after the EFL gives this takeover the green light to go ahead, fans of the Black Cats will surely be eagerly awaiting that confirmation from the governing body and it will be interesting to see how long it takes for Louis-Dreyfus to assume the role of chairman once the takeover is approved.