Football finance expert Kieran Maguire has recently discussed the latest regarding the takeover of Sunderland by Frenchman Kyril Louis-Dreyfus.
On Christmas Eve, it was reported by the BBC that an agreement had been reached for Louis-Dreyfus to buy Stewart Donald's controlling interest in the Black Cats (per BBC).
This comes just two and a half years after Donald completed his takeover of the north-east club from Ellis Short in May 2018.
However, in the BBC's report on the current takeover of Sunderland, it was claimed that the deal was 'subject to approval by the English Football League'.
With the completed takeover not having been announced as of yet, Maguire discussed the latest with the deal during the most recent episode of The Price of Football podcast. (10:23)
He said: "Although my understanding is that Sunderland have agreed in principle to sell to this guy based in Monaco, he's not yet passed the owners' and directors' test and that has dragged on, on occasions, in respect of EFL takeovers.
(11:04) "You can't get more of a sleeping giant in the lower leagues than that club, so, there is scope to do things.
"Although, [Louis-Dreyfus] will be taking over a club which has the challenges of the salary cap that you have in League One.
"So, if he does manage to get this over the line in the next couple of weeks, it's good news – I think the Stewart Donald ownership has turned toxic but it won't be a case of those [Kylian] Mbappe to Wearside rumours.
"I think they will have to be put on hold just yet because they will be restricted by the salary cap."
TIF Thoughts on what Kieran Maguire said about Sunderland's prospective takeover…
As can be seen in what the finance expert had to say, the Black Cats' takeover is held up as Louis-Dreyfus still needs to pass the EFL's owners' and directors' test.
Do you think Sunderland's takeover will go through?
No, I've got a bad feeling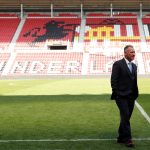 Yes, I'm confident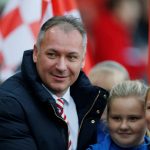 Donald himself has claimed that the Frenchman was the bidder that offered the most to "the club and the community" in Sunderland.
So, hopefully, that is the case for the Black Cats and there will be no hitches in the EFL's owners' and directors' test to stop Louis-Dreyfus taking over the club.
Related posts