Chris Weatherspoon has been speaking on the latest edition of the Wise Men Say podcast about all things to do with Sunderland.
One of the main topics that he spent a lot of time on was the takeover of the club by Kyril Louis-Dreyfus that was announced on Christmas Eve.
It is claimed that the Frenchman will take a controlling stake in the club, but current chairman Stewart Donald will keep a stake.
This led Weatherspoon to discuss his thoughts on the deal and what positives he can see from the takeover.
He said: (8:48) "I certainly was concerned that he was being hoodwinked because we all know about certain individuals at the top of the club.
"I think that was a concern; he's young, we didn't know anything about him.
"I think the fact that the deal has changed, the fact that the deal did come very close to falling apart and the fact that he has ultimately managed to get control; I think that's a big positive and I think it speaks to the fact that actually maybe he knows more than myself and possibly others gave him credit for."
Are you excited about the takeover?
Yes, can't wait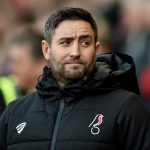 No, I am not convinced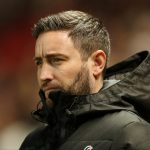 TIF Thoughts on Barker's comments…
The deal for Louis-Dreyfus to buy Sunderland hit a snag in the middle of December 2020 only for the differences to be sorted and for the Frenchman to emerge with a controlling stake in the club.
So, you can see why Weatherspoon thinks that this is all positive, and with Lee Johnson now in charge, perhaps the Black Cats can begin the rise back up the football pyramid.
It remains to be seen what happens, but, hopefully, for the sake of the Sunderland fans, this proves to be a successful takeover.