Chris Weatherspoon has been speaking on the latest edition of the Wise Men Say podcast about all things Sunderland.
One of the main topics that he spent some time on was the club's impending takeover by Kyril Louis-Dreyfus that was announced on Christmas Eve, with the Frenchman taking a controlling stake in the club.
Included in the announcement, there were two statements, one from Dreyfus and one from current chairman Stewart Donald.
The one from Donald claims that he turned down better offers and that this deal was the best for the club and the community, but Weatherspoon is not convinced.
He's said: (14:05) "I thought the one from Donald was just your typical re-write history, let's manipulate things to make them sound better than what they are.
"We all know for a fact that if there [were] a legitimate higher bid, they would have gone to them.
"That's why they tried to sell to Mark Campbell not once but twice because he was saying he had like £50m on the table.
"I genuinely think they are alluding to [William] Storey there because he's been [saying] 'oh, I have offered £45m."
"I genuinely think that is who they are alluding to."
Do you believe Donald?
No, he is lying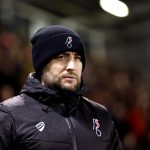 Yes, I believe him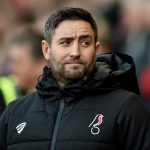 TIF Thoughts on Donald's statement and Weatherspoon's view on it…
Weatherspoon mentions Mark Campbell, who Donald and co tried to sell the Black Cats to in 2019, and then also William Storey, who very publicly claimed that he was very close to buying Sunderland, only for nothing to happen.
However, given that Donald took money out of the club to help him buy Sunderland and has failed to get the Black Cats promoted from League One since he took over, we don't really trust what he says.
So, we agree with Weatherspoon that if there had been another bid offering more money, they would have sold to them instead of Dreyfus.
However, the Frenchman sounds like he has a good plan in place, and if the EFL do approve this takeover, then we hope that there are brighter days ahead for Sunderland.
Related posts