Football finance expert Kieran Maguire has recently discussed Derby County manager Wayne Rooney and his decision to take a pay deferral.
According to a report by Sky Sports earlier this month, the Rams were 'unable' to some of the first-team wages that were outstanding from December.
This led to Rooney claiming that he wanted "answers" over why some of the wages for December had still not been paid after the middle of January (as per BBC).
Then, earlier this week, a further report from the BBC revealed that the wages had been paid, with the Daily Mail reporting around the same time that Derby's gaffer had deferred some of his £90,000-a-week wage.
During the latest episode of The Price of Football podcast, Maguire discussed Rooney's decision regarding his wages and also the latest on the Rams.
He said: "The only Derby news is that it looks as if Wayne Rooney is taking a pay deferral to allow the other members of staff to be paid. So, credit to him for doing that, he didn't have to.
"The noises coming out [are] that Derby will now have paid their December pay packets in full – that appeared to be the other bits and pieces [of news].
"So, it's actually I think, for once, pretty good news from a Derby perspective and from the point of view of an independent fan, I hope there's lots more good news and they find themselves some new owners.
"The stories that have been doing the rounds haven't been particularly glowing and some of the documents which have been forwarded to me have been from vested interests and I can't really say more than that, at this stage – vested interests who I don't think, necessarily, have Derby County's best, long-term interests at heart."
TIF Thoughts on what Kieran Maguire said about Wayne Rooney's wage deferral…
As can be seen in what Maguire had to say, he was full of praise for Rooney's decision, however, drops a potentially worrying claim on some "documents which have been forwarded" to him.
Are you currently worried about the club's future?
No, we will be fine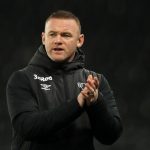 Yes, I am worried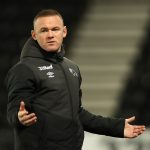 With the club currently in limbo, though, while the Rams wait for the takeover by Derventio Holdings to be completed, it does seem there is some uncertainty surrounding Derby at the moment.
Hopefully, whatever Maguire alluded to on the podcast is nothing too concerning for the Midlands outfit.