James Tavernier's attacking abilities could be hampering the side defensively, Craig Anderson believes.
Tavernier has certainly been a crucial part to the way Steven Gerrard's men play going forward, racking up 14 assists so far this season, and whilst the club do have far and away the best defensive record in the league this year having only conceded six, that doesn't mean that his play has been perfect.
That was perhaps best exemplified on Sunday against Aberdeen where he was caught wildly out of position and allowed the home side to get back into the game even though they were down to ten men.
And speaking on The Terrace Podcast, Anderson believes that it could prove costly to Rangers going forward:
"You saw with the goal, Tavernier was 50 yards up the park, or it felt like it when Kennedy scored the goal.
"If you want to get the output out of Tavernier, which they do in an attacking sense – and that's fine – what comes with that sometimes is that he won't be there when you're defending. It's just one of the consequences of having a real attacking full-back is that they're not there to defend sometimes."
Should James Tavernier be considered for England?
Yes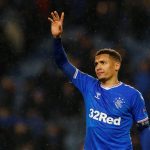 No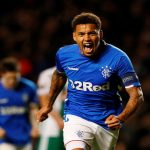 TIF Thoughts on Tavernier's role…
Anderson's observations and Tavernier's play might not mean a lot for them when it comes to the league campaign, with that more or less wrapped up as they sit 21 points ahead, but it is something that they will need to work on if they are to be successful elsewhere.
We at This Is Futbol have already talked about how important their run in the Europa League is for them if they are to truly re-establish their dominance as the biggest team in Scotland, then these sort of things cannot be allowed to carry over into that competition.
If teams in Scotland are exploiting it, then those in Europe are sure to do the same.