Former Premier League referee Mark Halsey believes that Rangers defender Connor Goldson was lucky not to give away a penalty in their victory over Hibernian.
The incident occurred in the second half after Alfredo Morelos had given Steven Gerrard's men the lead. Following a cross from the left flank, Goldson appeared to push Hibs forward Melker Hallberg in the back when he could potentially have got on the end of the cross and poked home an equaliser, but Kevin Clancy waved play on.
And speaking exclusively to This Is Futbol, Halsey thinks that it was a blatant error, and in a world where VAR was involved, it would have almost certainly been referred to the technology.
He said: "I have to say I think that is a clear, clear penalty. It all depends on the referee's viewing angle – has he got a clear view, an uninterrupted view on that situation? But for me, looking at that, it looks a clear penalty and I think if VAR was in operation that would have been an incident which is recommended [to be given], because I think that's a clear error by the match referee."
Did Goldson play well versus Hibernian?
YES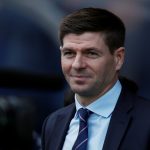 NO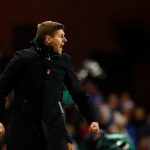 Halsey is arguably right that it comes across as an incident that would have gone to VAR if they had the technology in place, but even without that, Goldson arguably gets away with it due to the reaction, or lack thereof, of the Hibs players.
If you look at the clip, there isn't really much of an appeal from anyone on the home side, and if there was, then it might have been enough to sway the referee to give a spot-kick. So even in that sense, Goldson can consider himself a very lucky boy not to have potentially cost Rangers the game in this incident.