Celtic fans have been reacting to a potential transfer that could be about to take place.
Leicester City forward Jamie Vardy is set to be out for a couple of weeks, and with this being the transfer window, some fans have started to piece together a few tenuous links surrounding the future of Odsonne Edouard.
It was reported last week that the Foxes were showing an interest in the French forward, and this has made some fans think that the move could pick up a little bit of steam in the coming days. The 23-year-old has been in pretty good form so far this season, hitting 11 goals in 23 games in all competitions.
But it looks as if that's not enough to keep these fans on his side, with a lot of them encouraging the idea of him moving away from Celtic Park this season as a result of Vardy's injury:
"Welcome to leicester, Odsonne Edouard"
"Edouard away to leicester looking a possibility…."
"BUY HIM PLZ"
"I beg they buy him now, we'll get more money on it"
"Right money and he's gone."
"Lawwell's last chance to get decent money for Edouard…"
Do you think Edouard will end up in the Premier League?
Yes, seems inevitable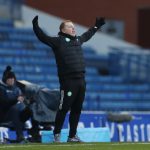 No, he will stay for another season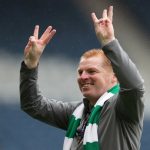 Now, whether or not they have put two and two together to make four or five, we'll just have to wait and see. The window doesn't close for over a week, so there is still time for some movement to take place.