Russell Boyce has been speaking on the latest edition of the A Celtic State of Mind podcast about all things relating to Celtic.
One of the main topics of discussion was potential replacements for Neil Lennon, and one name mentioned was Rafael Benitez.
The Spaniard left his job in China last weekend and was linked with a move to Celtic Park by the Daily Mirror – only for Guillem Balague to dismiss that rumour straight away.
However, it is clear that Boyce would be furious if his club did not at least try to appoint the 60-year-old.
He said: "We would like them to be in discussions with the likes of Benitez. I think you said before, they did actually have conversations with him before Neil Lennon got the job a couple of years back.
"I would be absolutely devastated if he has left his job in China; we're clearly going to have a new management team next season at the very latest, and we're not trying to have conversations with the likes of him, the likes of Eddie Howe, who's a free agent as well – that, to me, is just shocking if it's not the case."
Do you think Celtic should try and appoint Benitez?
Yes, he would be brilliant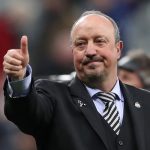 No, I don't want him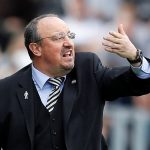 TIF Thoughts on Boyce's comments…
Balague claimed that Celtic wanted the Spaniard but that Benitez was going to rest instead.
No one knows how long this rest could be for, which means that if Celtic decided to sack Neil Lennon at the end of the season and Benitez has had a rest, could he then be a contender?
It is very difficult to know, but if that were the case, then it is clear that Boyce would be unhappy if Celtic didn't even try to bring in Benitez.
The former Spaniard has interested Celtic in the past and has managed two clubs in Newcastle United and Liverpool who have reputations for their passionate fanbases, like Celtic.
However, if Balague is to be believed, Benitez will not be moving to Celtic Park as it stands. So, we will have to see if that changes over the coming weeks and months.