On a recent edition of A Celtic State of Mind, Paul John Dykes discussed Hoops boss Neil Lennon's explosive press conference on Monday in which he addressed criticism of he and his side's decision to go on a warm-weather training camp in Dubai earlier this month. 
Celtic centre-back Christopher Jullien tested positive for the virus at the root of the ongoing global pandemic on return from this Dubai trip, which led to as many as 13 Celtic players, as well as Lennon and his assistant manager John Kennedy being ordered to self-isolate by the Scottish Government. 
As explained by Dykes during this podcast, it has since emerged that another Celtic player has tested positive and during Monday's press conference, the Northern Irish manager attempted to spin this as a positive, declaring that he feels it's "remarkable" that only two Celtic players tested positive. 
While addressing Lennon's reaction to this "bombshell" that a second Hoops player has now tested positive during this podcast, Dykes shared that he found Lennon's comments "bizarre", saying: "Maybe 10, 12 minutes in, there's a wee break in proceedings where there's an opportunity to tell Neil Lennon, 'actually, there's a second player who's come up with a positive test.' 
"You've got to try and put yourself in Neil Lennon's boots here because he's just been given a bombshell bit of information, he's trying to digest it himself, he's in the middle of a press conference, it's going to be a difficult bit of information to then impart to the 'bloodlust' group in front of him – that was his words. 
"What he did say is that he felt it was remarkable that out of a group of 60, only two came back positive. I found that bizarre, even under the circumstances, because what it suggested to me – and I'm trying not to put words in Neil Lennon's mouth – if it was remarkable, did he expect more people to be affected? And if so, what kind of team would we have put out against Hibs and Livingston had more people been affected?"
Were you surprised by Lennon's comments?
YES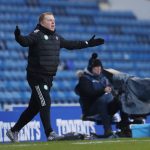 NO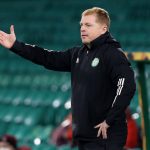 TIF Thoughts on what Dykes had to say about Lennon's reaction to this "bombshell"…
The fact is that at least two Celtic players are now confirmed to have tested positive for the virus stemming from this trip to Dubai, while 13 first-team players and two members of the coaching staff, Lennon included, were forced to sit out two of Celtic's Premiership games as a result of this, with the Hoops drawing both of those fixtures, which leaves them sitting a whopping 21 points behind their Old Firm rivals Rangers in the Premiership, though they do have three games in hand.
So, you could say that this trip has done no good for Celtic's hopes of winning a potentially historic 10th straight Scottish top-flight title this term, while it's also sparked plenty of controversy off the pitch, with the Scottish Government among those to have criticised the Glasgow club. 
We feel that you could argue this criticism is justified given that players have tested positive resulting from this trip and so, we agree with Dykes' claim that Lennon's reaction to this "bombshell" was "bizarre," as if he felt that this was a "remarkable" outcome, you have to question what he expected to happen as a result of this trip, and why he opted to go through with it anyway.