Football finance expert Kieran Maguire has recently slated Celtic for their decision to place their under-18 side on furlough.
As revealed by the Daily Mail earlier this month, the Hoops placed the entirety of their under-18 squad on the UK Government furlough scheme.
Supposedly, the Bhoys took this decision in response to the latest restrictions regarding the current viral outbreak.
According to the Daily Mail's report, under-18 manager Darren O'Dea informed the players that they would be placed on furlough during 'a series of Zoom calls'.
In the latest episode of The Price of Football podcast, Maguire discussed Celtic's decision to place their under-18s on furlough and slated them for it. (11:52)
He said: "We often talk about the tin ear of football clubs, well, step forward Celtic Football Club in this regard.
"If this is true and I believe it is the case, they're going to take advantage of the job retention scheme, which is its official name, and therefore, effectively get taxpayer assistance for their under-18s.
"The reason for this is they're not essential matches so, therefore, you can understand that.
"If they'd just done that, then I'd say, 'Okay, we see clubs in lower leagues taking use of the furlough scheme and the rationale behind that is fair.'
"But this comes hot on the heels of Celtic Football Club taking the senior squad to Dubai for a team-building exercise and a bit of warm-weather training.
"It just looks so dumb. How can you justify going away, incurring the costs, taking on the risks and then saying, 'Oh, by the way, we're going to take the taxpayers' dollar as well'?"
TIF Thoughts on what Kieran Maguire said about the Hoops' furlough decision…
As can be seen in what the finance expert had to say, he believed that the Bhoys' decision to furlough their under-18s after their first team went to Dubai makes them look "dumb".
Was it wrong for Celtic to place their under-18s on furlough?
No, I don't see the issue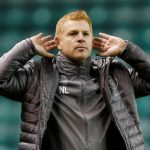 Yes, it was unnecessary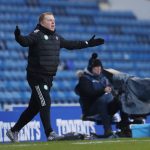 Certainly, Maguire is not the only person to have raised questions over the club's decision following their trip to the United Arab Emirates (via The Scotsman).
With fingers already having been pointed at the Dubai trip and criticism levied (per Daily Record), Celtic's latest decision seemingly just has them in more hot water.