Football finance expert Kieran Maguire has recently discussed the proposed plans for Celtic and their Old Firm rivals to introduce 'B' teams to the Scottish football pyramid.
Last summer, it emerged that the Hoops' rivals had proposed that the football system in Scotland is altered and the two clubs introduce 'B' teams (per BBC).
The plan at that point was to see League One become an 18-team division which would house both of the reserve teams but that failed to garner enough support.
However, earlier this month it was revealed that the two rivals had been given the 'green light' to propose fresh plans to have their 'B' teams enter an expanded 16-team League Two (per Daily Mail).
During the latest episode of The Price of Football podcast, Maguire discussed this idea for the Old Firm rivals to have second teams playing in the lower divisions.
He said: "Now, historically, there's been a lot of pushback on this, because I think there's a concern as to where the ceiling [would] be.
"So, are they only allowed to play in League Two? Would they be allowed to go into League One? Would they be allowed to go into the Championship?
"So, I think there's a little bit of discomfort there, but it looks as if Rangers and Celtic are very keen for this to go ahead, so they've offered the clubs in League Two an initial £125,000.
"They've also said that if they go ahead with this, they will commit to selling a minimum of 200 tickets for each away match, so therefore, there would be additional money for these lower league clubs.
"Whether it's going to go ahead, it's going to be tough to push it through, because under the constitution of the SPFL, it would need 11 votes in the Premiership.
"On top of that, it would need 75% approval in the bottom three divisions, so it would have to be a very compelling case."
TIF Thoughts on what Kieran Maguire said about the plan for 'B' teams…
As can be seen in what the football finance expert had to say, he believes that the Bhoys are "very keen" for the idea to go ahead, however, it will be "tough to push it through".
Do you think it is a good idea for the two clubs to introduce 'B' teams?
No, we should not do it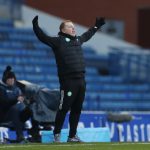 Yes, it's a good idea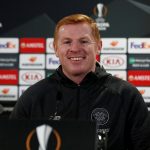 In the Daily Mail's report, it is claimed that the idea to expand League Two is seen as the 'path of least resistance' to introduce 'B' teams.
So, perhaps there will be less pushback from Scottish clubs than there was in the summer, when the idea was to create an 18-team League One.