Paul John Dykes, Natasha Meikle and Lawrence Connolly discussed all of the latest Celtic news on a recent edition of A Celtic State of Mind. 
During the show, the trio spent some time talking about Hoops manager Neil Lennon's explosive press conference from Monday addressing the criticism of him and his side's trip to Dubai. 
One entity that criticised Celtic for travelling to take part in this warm-weather training camp in the midst of a global pandemic was the Scottish Government, who decided to force 13 Celtic players and Lennon to self-isolate on returning to Scotland from Dubai. 
During his press conference, Lennon fired back at the Scottish Government for making this decision, accusing them of moving the goalposts with regards to travel restrictions during this training camp. 
Connolly shared that he views this as a "really serious allegation" during this podcast and Dykes went on to address this comment, saying that he believes the Glasgow club will be "engaging with the relevant authorities" at present, on this matter.
He said: "As Lawrence says, there's a serious allegation there. I would guess, Natasha, that Celtic, as a club, are already looking into that and are already engaging with the relevant authorities, I would guess, and if they hadn't been, they certainly will be now because they need to justify the comments that Neil Lennon's made."
Were Celtic wronged by the Scottish Government?
YES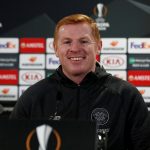 NO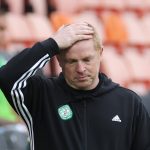 TIF Thoughts on what Dykes had to say about Lennon's "serious allegation"…
The Scottish Government ordered various Celtic players and staff to self-isolate, which caused them to field a weakened team for their last two Premiership games – a 1-1 draw with Hibernian and a 0-0 draw with Livingston – with 42-year-old assistant manager Gavin Strachan taking charge of the Glasgow club for those games in Lennon's absence.
Regardless of whether or not you agree with Celtic's decision to go on this trip to Dubai in the current global climate, you could, perhaps, argue that they were hard done by if Lennon is correct in saying that the Scottish Government unfairly shifted the goalposts on them, as the club may have made a different decision had they known the full ramifications of their Dubai trip beforehand. 
However, it remains to be seen whether or not that is the case. Lennon must be quite confident, given that he publicly made this allegation, though, so it will be interesting to see if Dykes is right and the club is now moving to engage with the authorities over what the Scottish Government did.