On a recent edition of A Celtic State of Mind, Paul John Dykes reacted to Monday's press conference with Celtic boss Neil Lennon in which he addressed criticism of he and his side's trip to Dubai earlier this month. 
This press conference came after Celtic chief executive Peter Lawwell sent a video message to fans of the Glasgow club apologising for this warm-weather training camp and admitting that the decision to go on it was a mistake. 
Lennon had a different message during Monday's press conference, declaring: "I'm not apologising for going out there and training for a week" and explaining that the only thing he was willing to apologise for was the fact that one of his players, Christopher Jullien, tested positive for the virus at the root of the ongoing global pandemic on return from this trip, which led to 13 Celtic players, as well as Lennon and assistant manager John Kennedy, being ordered to self-isolate, with one more Celtic player now confirmed to have tested positive as well.
Speaking before the club's latest outing against Livingston, Dykes compared Lawwell's message with Lennon's remarks on this podcast and criticised the lack of consistency coming from those within the club with regard to how they addressed the fallout from this trip, with the podcaster sharing plenty of criticism for Lennon's approach, in particular, saying:
"The big thing for me is I try and picture the entire scene as it is, and it's difficult, obviously, because of the conditions that these press conferences are set up in, but prior to going into a press conference – tell me if I'm barking up the wrong tree – there will be a brief of sorts. So there are certain messages that have to be consistent throughout the club, I would guess.
"I just felt very uncomfortable watching it because it was almost as if whatever the message was previously from Peter Lawwell – with hindsight, it was the wrong decision to go on that trip – Neil Lennon says something quite the opposite.
"It just got from bad to worse throughout the 18/22 minutes of the interview to the point where at the very end, the parting gesture was that Neil Lennon stood up and walked out when people were still asking him questions. Now, I did feel it was confrontational, I felt that it was wrong to get on the back foot straight away."
Should Lennon have apologised for going on this trip?
YES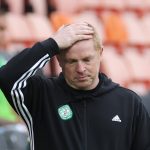 NO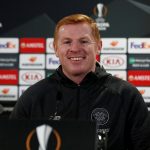 TIF Thoughts on what Dykes had to say about Celtic's messages…
It may be fair to say that Lennon and Lawwell weren't exactly on the same page with regard to how they addressed the fallout from the Hoops' trip to Dubai. 
Perhaps it's understandable why the mixed messages coming from the club have proven frustrating for Dykes, as it may highlight a lack of unity behind-the-scenes at Parkhead. 
It will be interesting to see if Lennon addresses this controversial trip again, and if so, what he has to say about it next time. 
However, the criticism has clearly gotten under his skin and that, combined with the mixed messages coming from the club via him and Lawwell may highlight that all is not rosy behind-the-scenes at the Glasgow club at present and it may be understandable if the way in which all of this drama is spilling out into the public proves frustrating for Celtic supporters.