Supporters of Celtic have recently reacted to Neil Lennon's defence of the Hoops' trip to a warm-weather training camp in Dubai.
Following the recent Old Firm derby, the Bhoys jetted off to the United Arab Emirates for a training camp (per The Scottish Sun).
Due to the current global pandemic, though, Celtic came under fire for travelling when it was not absolutely necessary to do so (per Daily Record).
When addressing the criticism in a recent press conference, Lennon defended the Hoops' decision to go to Dubai and claimed there has been "bullying" going on (per Raman Bhardwaj).
On a photograph showing him and Scott Brown by a pool, he said: "For me, there's nothing wrong with the photographs. We were sitting there on a day off. This has been a stick to beat us with and it's totally preposterous."
After the comments were shared on Twitter, lots of fans flocked to them to air their responses.
So, what did these Celtic fans have to say following Neil Lennon's comments on the Dubai trip?
"Lennon has lost it. I'm a Celtic fan and I can without any doubt say that man has lost the plot. If that is an indication of the type of thinking going on at the club then we're more trouble than I thought. Incredible. Get him out for his sanity as well as ours."
Credit: @CreativeFenton
"Celtic need to end this now"
Credit: @GoodieBhoy
Since returning from their warm-weather training camp, the Bhoys have drawn 1-1 with Hibernian and 0-0 with Livingston (as per Transfermarkt).
Do you agree or disagree with Neil Lennon?
Agree, he was right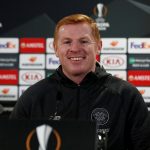 Disagree, he was wrong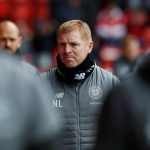 "Seasons been a joke and we're being taken for mugs and these stupid comments are making it worse. There's absolutely no tact – on or off the park. Need to press the reset button and quick."
Credit: @JHodgart
"Nonsense. The only people who still believe they done the right thing are in charge of the club. Trip should never have happened due to pandemic and performances!"
Credit: @Robert_Clark2
"I'm behind Lennon 100% on this, the furore over anything Celtic just now is unbelievable."
Credit: @ham_n_egg
The trip to the United Arab Emirates was even questioned by Scotland's First Minister Nicola Sturgeon, who claimed that it should be investigated by the Scottish Football Association (per Daily Record).
However, the SFA felt that it had no case to answer as the Hoops' trip had been sanctioned by the government.
"The ones who went on that jolly to Dubia from the club, are the only ones who think they've "done nothing wrong.""
Credit: @shamrockbhoy7
"That's plenty, Neil. We've gone beyond the siege mentality stage."
Credit: @jbhoymolloy
As can be seen in these responses from Celtic fans, many of them were frustrated with Lennon after his comments on the Dubai trip emerged.