Celtic fans on Twitter have been responding to the latest comments made by Hoops manager Neil Lennon. 
This comes after Scottish football journalist Craig Vickers shared a post on his Twitter page relaying comments made by the Celtic manager after seeing his club beat Hamilton Academical 2-0 in midweek.
After the game, Lennon revealed that Hoops goalkeeper Scott Bain, who started the midweek clash, will be the club's first-choice shot-stopper moving forward.
He also added that he doesn't think that fellow goalkeeper Vasilis Barkas has "settled" in the team and that he's "not been up to the speed of the game".
This post then gathered a lot of replies from Celtic fans who were quick to share their responses to what Lennon had to say on his current pair of goalkeepers.
So, what did these Celtic fans have to say in response to Lennon's comments on Bain and Barkas?
"Barkas couldn't settle cause he couldn't mix. Barkas was gonna be his no1. Even putting Barkas being unsettled to the side – he's chopped & changed between Barkas & Hazard for the past 2 months. Bain hasn't had a look in. Now he's number 1? We're past the point of parody now" 
"Another one under the bus no wonder they all want out and ain't playing for him poor man management again" 
"Magic,that's 5mil we wont get anywhere near back after that he just finished him as a Celtic player& any chance of a move anywhere not his homeland that does not do big transfers,Not saying he is wrong in his views, but that's kept in house, when is this nightmare going 2end," 
"More nonsense from NL." 
"How hard is it for a goalkeeper tho? I understand an outfield player not being up to speed but a goalie…all they have to do I save/catch the ball really!!" 
"If I was Vasilis Barkas the now, I'd be contacting my agent to get a transfer before this Monday. Lennon weeks earlier telling us he will be his number 1 keeper now going full circle & telling us it's Scott Bain. His confidence must be shot by now. A truly baffling decision." 
"Imagine throwing your keeper under the bus when he's done nothing wrong and Shane Duffy is still playing. What an absolute disgrace of a man Neil Lennon is."
"Guessing Barkas wants away while the transfer window is still open. We are dismantling instead of building."
Looking at the replies to this post, it appears that these Celtic fans are not happy with Lennon's comments and his handling of both Bain and Barkas throughout the season.
Given how Lennon said that he wanted Barkas to be his number-one goalkeeper back in December and has now come out and said the opposite, this could be down to Barkas not taking his opportunity in the team to secure his place or just with Lennon going back on his word.
Who has been better so far this season?
Scott Bain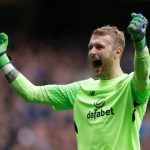 Vasilis Barkas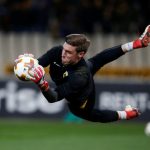 In our view, Lennon publicly saying Barkas isn't up to speed will do nothing to help his confidence or his motivation to work hard and fight for his place in the team.
Whether Barkas will react positively to this statement from Lennon remains to be seen, although perhaps this is something that the manager could have at least kept in-house.