Celtic fans on Twitter have been responding to the latest comments made by Callum McGregor after the Hoops fell to a 2-1 defeat against St. Mirren in the SPFL. 
This comes after the official Celtic Twitter account shared a post on their page that contained a video of McGregor speaking to the club's media after the match at Celtic Park.
In the video, McGregor said the performance from the team was "really poor" and that they are "not learning the lessons" that they need to.
This post then gathered a lot of replies from Celtic fans who were not shy in sharing their thoughts on what the 27-year-old had to say after the game.
So, what did these Celtic fans have to say in response to McGregor's comments on the St. Mirren defeat?
""We're not learning the lessons we have to" Sums it up really" 
"He's never a captain in a million years" 
"Absolute car crash of an interview" 
"Like a broken record these interviews" 
"REPEAT REPEAT REPEAT the same after Every game . Zzzzzzzzzzzzzzz" 
"How can you go from quadruple treble to this?" 
"Disgusting that the players have laid down and not played for their manager in such an important year for the club."
One fan was even quite mystified after witnessing McGregor's interview, as he stated that there's something the fans aren't being told, with the club's current situation being his reasoning.
"Whatever is happening at Celtic we, the fan base, need to know how this has really come about. There's something we are not being told."
Looking at the replies to this post, it's clear to see that these Celtic fans are not happy with what they saw in the game against St. Mirren or what McGregor had to say in his post-match interview with the club.
Should Celtic forget about winning the title this year?
Yes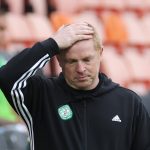 No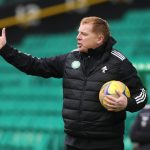 With GlasgowLive giving McGregor a match rating of 5/10 and saying that he was "outfought in midfield," this shows why these fans were not pleased with him.
Also, with the club now 23 points behind Rangers at the top of the SPFL table, it's understandable why the fans aren't pleased with the team in general at the moment.