Supporters of Celtic have recently reacted to a claim regarding Scott Brown which was made by retired attacker Chris Sutton.
In one of his recent columns for the Daily Record, Sutton aired his belief that the Hoops should offer the midfielder a new deal at Parkhead.
The former Celtic player believed this should be the case whether Neil Lennon's side claims its tenth Scottish Premiership title in a row or not.
Sutton believed this as there is 'so much uncertainty' around Parkhead at the moment and there is 'huge upheaval looming' for the Bhoys in the coming months.
It was also claimed that Brown is an 'inspirational skipper' for the reigning Premiership champions.
The post was relayed to Celtic fans on Twitter by Sutton and it had lots of them talking.
So, what did these Celtic fans have to say about the claim from Chris Sutton on Scott Brown?
"Disagree, rebuilding job required therefore time to get rid of those who'll not be involved going forward. With regards to Brown, he's a modern day legend, a Celtic great, but unfortunately his tenure is up. That's football."
Credit: @Stevyspear
With a current market value of £1.08m according to Transfermarkt, the Scottish midfielder's current deal at Parkhead is set to expire this summer.
Should Celtic offer Scott Brown a contract extension?
No, he needs to go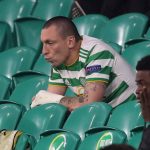 Yes, he needs to stay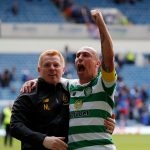 "Thats one of the worst takes you've had, Chris We are in this mess because we have a manager to weak to take him out the team and a player who has completely lost whatever it was he had, and was too arrogant to take himself out the team"
Credit: @RichardMurphy80
"This is the worst tweet I've ever seen. The 10 is gone, we need a clear out. Why on earth should they give someone a new deal when they aren't even capable of playing 90mins? Regardless of them being the captain or not. Build the midfield around Turnbull and McGregor."
Credit: @kevdee4
Brown has made 16 appearances in the Premiership for the Hoops so far this season, in which he has neither scored a goal nor has he assisted one (per WhoScored).
His performances over the outings have earned him a 6.74/10 average rating, making him the 11th-worst performer to feature for the Bhoys in the league this term.
"Absolutely not he was finished last season this should have been the season he was the cheerleader motivating everbody instead of playing the first half of the season look where its got us"
Credit: @imortalcelt
"Is this a joke, Chris? There is no room for sentiment in these times of exigent circumstances created by NL's brutal mismanagement. The club gave the backing & money. This is all NL. Love SB but he's been awful and must be nowhere near a new contract if it is progression we want"
Credit: @martychristiano
"Scott should retire at the end of the season. Not winning the league this year will be Celtic's biggest embarrassment ever. Bow out and stay on as a coach. He's done well over the years, but this season is unforgiaablable. Faces need to move on, at pitch and board level."
Credit: @OfThe13th
As can be seen in these responses from Celtic fans, many of them were not keen on the idea of the club extending the contract of the 35-year-old midfielder.