Supporters of Celtic have been left furious after the Hoops shared an announcement regarding their partnership with the confectionery company Cadbury.
On Friday morning, the Bhoys relayed a tweet which revealed that the football club and Cadbury were set to launch their limited edition chocolate bar (per Celtic).
It was first revealed in November that a bar would be created to honour their 1967 European Cup-winning side, with all proceeds from the sales of the Lisbon Lions bar going to the Celtic FC Foundation's Football for Good Fund.
The bars cost £5 each and are available on the Hoops' website.
However, after the announcement from the club, lots of fans flocked to the tweet to air their frustrations – in stark contrast to how the initial news of the partnership and plans for the commemorative bar were received.
So, what did these Celtic fans have to say following the announcement from the club?
"just stop it man. Get the changes made at the club, announce P45 made of chocolate for all we care but get Lennon out."
Credit: @hesinagain
"A fiver for a bar of chocolate"
Credit: @BelfastBhoy86
According to the post on the club's website regarding the chocolate bar, Cadbury have 'exclusively' created 1,967 bars in recognition of the European Cup win in Lisbon in 1967 (per Celtic).
Did Celtic fans overreact to this club announcement?
Yes, it was unnecessary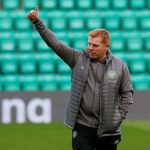 No, they were right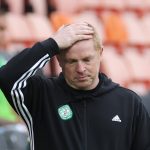 "My daughter bought her step dad a Celtic dairy milk with his Xmas presents. £10 for a bar of chocolate that cost £3 in the shop. A disgrace, I think you get enough money from supporters. Stop ripping us off."
Credit: @vonnip79
"A standard bar of chocolate with a bit of paper wrapped round it relating to Celtic. Thank you so much….. I don't care about how the season has gone now"
Credit: @JamesMcglone69
It is also explained in the post on Celtic's website that the Foundation's Football for Good Fund was set up in March 2020 in response to the current global pandemic.
The post states: 'The Fund provides vital support in the form of food and essentials to thousands of vulnerable families, children, individuals, pensioners, refugees and those who are homeless or living in refuge, including an additional ongoing focus on supporting mental health.'
"Just stop telling us all this nonsense were only interested in a new management team at the moment no disrespect to the Lisbon lions the real heroes"
Credit: @katedunbar61
"Shouldn't you have teamed up with Lion Bars? Yet another embarrassing decision from the board."
Credit: @TheShasta
As can be seen in these responses from Celtic fans, many of them had frustrations to air following the announcement from the Hoops.
However, as the bar was for charity, perhaps that was something they lost sight of while airing their gripes – and shows how the season's unravelling has had an adverse effect on the mood of the Hoops fanbase.