These Celtic fans have been reacting to news that Odsonne Edouard has switched agents, moving over to Stellar Football.
Edouard has had a good season so far scoring 11 goals in all competitions, but he's not quite been up to the standards that he has set in previous campaigns, with the Frenchman set to fall well short of what he produced last year.
However, it looks as if the changes aren't just restricted to matters on the pitch. According to a report in The Scottish Sun, the striker has changed agencies to Stellar, which already works with players such as Gareth Bale and Jack Grealish.
The report claims that the move was done as a 'signal of intent' in order to force his way out of Celtic Park this January. With things not exactly looking promising for Neil Lennon's men in the league, now might be the best time to try and do it. So when the news reached fans on social media, they were all saying the same thing, resigned to the fact that he looks to be on his way out:
"Don't blame him we are a laughing stock"
"Don't blame him for wanting to go to a club that actually has some ambition to improve"
"Just sell now"
"Sell him now"
"Move on tomorrow if he wants"
Do you think Celtic will hold on to Odsonne Edouard during this transfer window?
Yes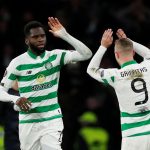 No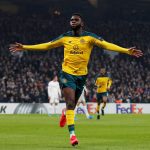 We'll just have to wait and see whether or not this is the case. For all we know, he could just be looking to get hold of someone who can negotiate a new boot sponsorship for him.