A lot of Celtic fans have flocked to a post from Sky Sports Scotland including a video showing the highlights from the Bhoys' 2-2 draw with Livingston.
The video also includes former Celtic man Gary Caldwell talking about the match, as he claims that Scott Brown's red card was a bit unlucky – though he did admit he was rightly sent off.
Caldwell also claimed that he doesn't think the Bhoys' woes this season are all Neil Lennon's fault, suggesting that the problems run deeper than the manager.
This drew in many Celtic fans, who had their say on these comments.
"I'll blame Gary Caldwell then…."
"Obviously not the players on the park also still have thing to answer to"
"Yeah but it's Gary Caldwell. Who hasn't taken the blame for any of his own sackings."
Do you agree with Caldwell?
No, Lennon is mainly to blame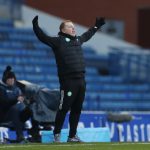 Yes, everyone has to take the blame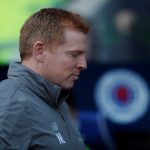 Celtic find themselves an incredible 20 points behind Rangers at the top of the table, and though they have two games in hand, it looks like an almost impossible task to catch the Gers.
This post continued to draw in Celtic fans.
"I would agree, Lawwell has been hiding behind managers for years while profiting from big transfer fees, £3m bonus anyone ?"
"Neil Lennon is not taking all of the blame. Our defence has been shambolic, our goalkeepers have been poor & our board have been incompetent. That doesn't excuse the fact Neil Lennon should have walked long ago."
""It was a red card, but I think he was a bit unlucky" Eh?"
Ultimately, Lennon is in charge of this squad, and under his guidance, the Bhoys have been knocked out of the Scottish League Cup, finished bottom of their Europa League group and are nowhere near Rangers in the race for the title.
So, surely Lennon has to take some of the blame and we think Caldwell is a little easy on Lennon in this footage.