Many Celtic fans have flocked to the latest tweet that Chris Sutton recently relayed on social media.
Sutton recently tweeted about an article that he recently wrote for the Daily Record, quoting their tweet. His tweet talked about what his article wanted to convey.
He believes that it is understandable why Neil Lennon doesn't want to walk away from his job at Parkhead, as it is a club that he loves. He also said that it is now in the hands of the higher authorities at Celtic to make a managerial change.
Should Lennon resign voluntarily?
Yes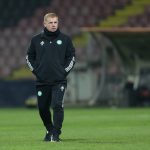 No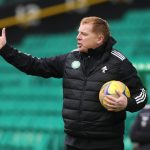 Sutton's tweet drew the attention of many Celtic fans, who gave their opinion about the club legend's views.
What did Celtic fans make of Sutton's tweet?
"NL knows his time is up & is waiting for a pay off as he knows he probably won't manage again . so why aren't board giving him it . Because the board haven't got anyone else lined up so shows you how incompetent they are and having Kennedy in charge until end of season no thnx."
Credit: @celticghirl0106
"Should've went months ago chris.. wont be remembered for leagues n titles
will be remembered for blowing the 10
NL and ALL the coaching staff have contributed to the biggest collapse in one season. For me it's the worst season in our unbroken history ever."
"Im thinking hes offered his resignation, But has been to no,due to the incompetence of the board,They couldnt find a beach ball in a phone box,Let alone a credible appointment for the celtic job!Theyll prob make changes when its ST renewal, Leaving a new manager weeks to prepare

."
"He's wanting his last pay day because his next job will be in league 1 in England or working beside you on BT. The board put Kennedy and strachan together to work with Lennon, he never picked them along with Hammond. If they don't have faith in people they hired says it all

."
Sutton's article
stated
that Lennon may still be the Celtic manager because the club's hierarchy doesn't trust John Kennedy to replace him. Sutton stated that he doesn't blame Lennon for staying on in the job, as he was a fierce competitor during his playing days and that was one of his main strengths.
He said that if he was in Lennon's place, he would've walked away but the manager is making his own choice and it is on Dermot Desmond to make a call.
"Should've went back in September / October. The fans could see this wasn't going to end well but were ignored as usual.

"
"He was never going to fill The shoes of BR but to sit and see what's happening to the club by his own hands and say they'll need to sack me that's no respect for the club you love that's greed

."
"I'm sorry Chris. I like your articles in the main but this screams of you holding back due to it being a pal. Anyone else had this recent record at Celtic or Rangers you would have slaughtered them.

"
"Trying his hardest to get his buddy his pay off"
Credit: @finlay1916
"Bla bla bla Neil's my mate he's a fighter it's not his call compare this to the disgraceful wae u treated Ronnie Diela. He's hangin on for his pay out simple as and as for the bit about sticking up for his players do me a favour!"
Credit: @Thelege01259054
It has been reported
that senior figures of previous involvement at Celtic feel Lennon is set to resign and Eddie Howe is set to take over from him. Having said that, Lennon
has made it clear
that he won't walk away from the job. This clearly suggests that the decision lies with the board and they have to make a call as soon as possible.