Celtic fans have turned on Ryan Christie following an interview he did with Sky Sports ahead of tonight's game with Livingston.
It comes at a time where head coach Neil Lennon has banned the players from talking to the broadcaster following 'out of order' comments made by reporter Andy Walker over the club's recent controversial mid-season trip to Dubai.
However, it wasn't so much what the 25-year-old said in the interview that the fans seemed to take issue with, in fact they didn't pay attention to what he had to say at all. With things not going well for the club this season, both on and off the pitch, supporters on the Celtic News Now Facebook page just used the video as an excuse to criticise him for his performances this campaign:





Can Celtic afford to sell Ryan Christie?
Yes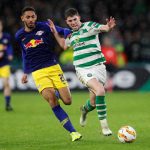 No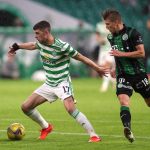 It just seems that until things start looking more positive at the club, then this might just be the norm for the majority of players who the fans feel aren't pulling their weight this season. Although, with four goals and seven assists this campaign, it may be harsh to put Christie into that category.