Some Celtic fans have been fuming at a post that the club put on their social media feed.
With the Bhoys having a nine-day break between their most recent fixture in the Old Firm derby and their next game against Hibernian, the club have decided to head to Dubai for some warm weather training.
It's not something new for Neil Lennon's men, having done the same last season – and given the current weather forecast for Scotland, it certainly offers a pleasant change of scenery right now. However, the decision to do it at this moment in time has been fraught with much criticism.
First up, you have the fanbase who don't seem to think it's right to be going on what they perceive as a jolly-up whilst they are 19 points off the top of the table and having just come off the back of a loss to their biggest rivals. Meanwhile, First Minister Nicola Sturgeon has blasted the team for travelling abroad during the current climate.
All of which came to a head as the fans tore into the team when the club posted footage of the team's recent training sessions:
"This season; We're out of the Champions league, out of the Europa league, out of the league cup and out of contention for 10 in a row. You're out in Dubai out of touch."
"This decision to go to to Dubai along with every other decision made this season absolutely stinks !!! they are being rewarded for abject failure… disgraceful"
"No more of the "sunny holidays " pictures. Really poor judgement by Celtic management has tarnished the club's reputation even lower than it was."
"I have 19 points as to why this is wrong. Stop. You're not winning over any fans with this!"
"You're fooling nobody."
"This is a really bad look. You know that. It's been to keep quiet until its over"
"Can't believe you are still flaunting this. At best totally insensitive to folk back home trying to get through this nightmare. At worse a tone deaf display of entitlement and absue of priveleldge"
Should Celtic be in Dubai right now?
Yes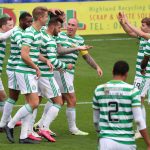 No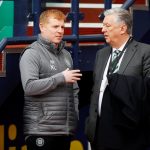 It was perhaps an ill-advised tweet from the club given the situation. Probably best to read the room a little better next time.