Celtic fans have slammed the performance of midfielder Callum McGregor following his recent comments.
Celtic's very slim hopes of being able to catch rivals Rangers at the top of the Scottish Premiership were dealt a blow over the weekend as Neil Lennon's side could only manage a draw against 5th placed Livingston.
Speaking after the game, the 27-year-old talked about the frustration that the team was going through after such an unimpressive display in which they only managed to get one shot on target throughout the 90 minutes.
But whilst his words might have offered some comfort to fans, sympathetic towards the frustration they must be feeling watching this all unfold at home, they took it the other way and slammed him for his efforts, not just during that game, but across the whole season:
"I am not bying into what your saying callum, cause its not the fact we have lost the leauge, its the spinless untrying manner yous are doing it in"
"Didn't really understand the game. Absolute classic from our future captain"
"Under Rodgers, McGregor was fantastic. Under Lennon, he has generally been quite average. Standards have dropped so badly"
"Nice lad but when i see him as a captain it sums up were we are at. Hes not good enough to be a 1st team regular in my opinion never mind captain material"
"Mcgregor has been one of our worst players this season, Head was turned last year on a prem move and he's not be interested since."
""No good enough", did he take 90 minutes to realise that or?"
"He actually looks so drained & empty. He knows that him and the rest of the team have regressed this season & that nothing's going to change. You can think it's because a fancy him all you like but guy gives it everything he's got and a still love him"
"Can't bring myself to watch this… sorry"
Do you agree with what Callum McGregor had to say?
No, he wasn't right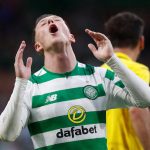 Yes, I agree with him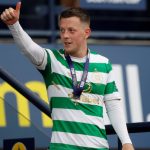 Whilst the league title might be out of reach, you feel a few wins probably wouldn't go amiss right now just to boost the morale amongst the supporters.