Speaking exclusively to This Is Futbol, Mark Halsey has been discussing all of the controversial incidents from the biggest games in England and Scotland.
The former Premier League referee went into great detail on many topics, and one of the incidents that he spoke about was Nir Bitton's red card in the Old Firm derby.
James Tavernier played the ball over the top for Alfredo Morelos to get on the end of, and as he was just about to get away from Bitton, the Israeli hauled him to the floor and referee Bobby Madden flashed the red card.
Morelos was quite far away from the goal, and Kristoffer Ajer was there, but the referee thought it was a clear goalscoring opportunity, and Rangers went on to win the game.
However, Halsey disagrees with the decision made by Madden and thinks that Bitton should have been given a yellow card instead.
He said: "I thought when I first saw that, I thought yellow card.
"I mean it's difficult; they've not got VAR up in Scotland, and one thing you have got to look at as a referee is the distance between the offence and the goal, the general direction of the play and the ball, the likelihood of keeping or gaining control of the ball and obviously the location and number of defenders.
"Now, for me, there was doubt in that situation that it was the denial of an obvious goalscoring opportunity because of where the incident took place."
Do you think Bitton should have been sent off?
No, he should have stayed on the pitch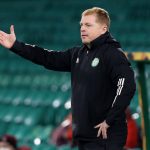 Yes, it was a red card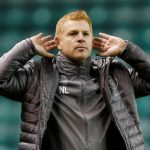 So, it is clear that Halsey thinks Bitton probably did not stop Morelos from scoring a goal and, therefore, should have remained on the pitch.
Before that incident, the Bhoys had the better of the match and were denied by Allan McGregor on a few occasions, so if Bitton had stayed on the field, then could Celtic have won?
We guess we will never know, but it is clear that Halsey was not convinced that Bitton should have been sent off.
"For me, there's doubt in that situation; I personally didn't think it was a clear red card for an obvious goalscoring opportunity."
So, Halsey seems to suggest that Celtic were hard done by on this occasion and looking at where the foul took place, we agree with him.