Laura Brannan, the senior producer for Motherwell, has been speaking on the latest edition of The Totally Scottish Football Show with Andrew Slaven and JJ Bull about all things to do with Scottish football.
One of the topics that she and the panel spent some time on was the Old Firm derby that ended in a 1-0 defeat for Celtic.
From that came a discussion about the title, and even though the Bhoys are 19 points behind Rangers, Brannan believes that Celtic still have a chance of winning the league.
She said: "I am not writing them off yet.
"I said last week when we were talking about our controversial predictions for 2021 that Celtic were going to win the title.
"I don't know if maybe it is part of me that is hoping that the title race is still a thing because I enjoy that being part of Scottish football.
"I am quite optimistic there is still a challenge going into the latter months.
"When you break it all down, Celtic have three games in hand, so that's nine points.
"They've got another two games against Rangers as well, which is another six points up for grabs, and that leaves four points left.
"Rangers have dropped four points so far in the first half of the season, which means they can clearly do it again in the second half of the season."
Do you think Celtic still have a chance of winning the league?
No, we don't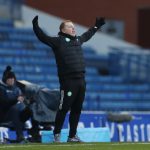 Yes, we could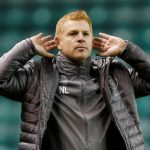 TIF Thoughts on Brannan's point…
If you break it all down as Brannan does, then you can see that the Bhoys can claw back a 19 point difference, but you would think they would have to be spotless in the remaining games.
The fact they will have to beat Rangers twice is also a hard task considering they haven't managed it in either game this season.
However, in the last match, Celtic did play well, and only the fine form of Allan McGregor stopped them from scoring and possibly getting something from the game.
Then when you add in the three games in hand on top of the Old Firm games, you can see a path for the Bhoys to claw back this gap on Rangers.
However, despite the fact we see Brannan's point, we don't agree with her because the Gers have only lost one game in all competitions this season, so we can't see them losing enough points for Celtic to take advantage.