Ian McGarry and Duncan Castles have been speaking on the latest edition of The Transfer Window podcast about all things relating to clubs in England and Scotland.
One club that the pair spent some time on was Celtic, and while they were talking about the Bhoys, McGarry mentioned that Odsonne Edouard has changed his agent.
The Frenchman has hired the Stellar Group to be his new representatives, and this led to a very interesting discussion on what might happen next for Edouard.
McGarry said: (34:56) "He's changed his agent and very interestingly, he's decided to hire the Stellar Group, who are of course run and owned by Jonathan Barnett, [who] is also the agent to the likes of Gareth Bale.
"What is kind of coincidental about this is [that] it was a senior executive agent at Stellar who brokered Kieran Tierney's deal to join Arsenal from Celtic.
"Obviously, Stellar are very well connected, especially [to] the London clubs, Tottenham, Arsenal, and Chelsea.
"He's certainly eyeing a move to the Premier League, that's for sure, but in hiring Stellar, London [could be his] preferred destination."
Castles then said: (35:47) "I think if you hire Stellar as agents, you have a better opportunity in moving to a Premier League club, they're one of the big established agencies in English football.
"They have good connections with a majority of clubs in the league; they know how to get deals done.
"It would certainly indicate that the Premier League is a stronger option for Edouard."
Do you think Edouard will end up in the Premier League?
Yes, seems inevitable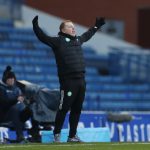 No, he will stay for another season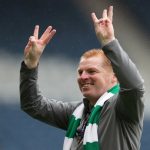 TIF Thoughts on Edouard's new representatives…
It seems as if both McGarry and Castles can see Edouard ending up in the Premier League because of Stellar's connections with Premier League clubs.
This can be seen in some of the clients that Stellar have, and you can see that a lot of them play in the Premier League, so you would think that Edouard could be looking to make that move from Celtic to a Premier League club.
This has happened in the past with the likes of Virgil van Dijk and Kieran Tierney, so given Edouard's decision to appoint Stellar as his new representatives, we can see the 22-year-old coming to the Premier League soon.
However, many clubs have been linked with him, so it will be interesting to see where he ends up.