At the time of writing this, Celtic fans on Twitter have been responding to the latest news concerning the controversy surrounding the club's recent trip to Dubai. 
This comes after Sky Sports journalist Anthony Joseph shared a post on his official Twitter page quote-tweeting a post from journalist James Matthews.
In his post, Matthews relayed comments made by a Scottish government spokesperson who recently said that no decision has been made on whether or not the club's trip to Dubai falls under the 'elite sports' qualification in regards to the current pandemic lockdown rules in Scotland after an investigation was called for about the trip.
However, it has now been stated that tonight's game will still go ahead.
This post from Joseph then gathered a lot of replies from Hoops fans who were quick to share their thoughts on the situation.
So, what did these Celtic fans have to say in response to Joseph's post?
"If a professional football team isn't elite sport don't know what is" 
"Making things up as they go along" 
"Making up rules now." 
"Unbelievable #CelticFC" 
One fan even claimed that the game could be off, which may be down to the fact that the government appear to be backtracking slightly as they are now due to make a decision today, despite them previously saying that their trip would qualify under elite sports.
"Games going to be off isn't it"
"Looks like there could be a change now as well, with a final decision coming tomorrow Whole situation is an absolute mess that might even end up worse for us"
"Absolute shambles this"
"Being spoken too It's like getting a row from the teacher" 
Looking at the replies to this post from Joseph from this group of Celtic fans, it's clear that they aren't happy with the trouble and scrutiny that the club's trip to Dubai has caused and how the Scottish government are handling the situation.
Do you think Celtic will be punished for their Dubai trip?
Yes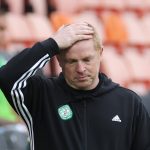 No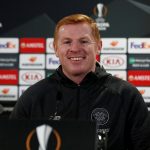 With the club revealing that their trip to Dubai was "arranged a number of months ago & approved by all relevant footballing authorities," including the Scottish government, it's hard to understand in our view why an investigation has taken place on the matter, which could be why the fans above are so mystified by the update