Andrew Slaven, the host of The Totally Scottish Football Show, has been speaking on the latest edition of the show along with JJ Bull and Laura Brannan about all things to do with football in Scotland.
One of the topics that he and the panel spent a lot of time on was Celtic's trip to Dubai for some warm weather training.
The Bhoys flew out after losing the Old Firm derby and plan to return ahead of their game against Hibernian.
However, though there is nothing legally wrong with what Celtic did, it is clear that Slaven was not impressed by this latest move from the Bhoys.
He said: "This was agreed with the SPFL back in I think November, and Dubai is an exempt area you can travel to.
"So, both governments are aligned, there's nothing really on paper wrong about this, but it does feel like it's a massive kick in the face for everyone involved in football, never mind Scottish football.
"It's a bit bizarre, and I just wonder if they come back and they lose against Hibs, it's just going to explode again for them."
Do you think Celtic should have went to Dubai?
No, stupid idea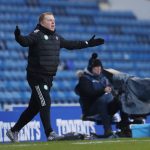 Yes, nothing wrong with it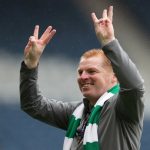 TIF Thoughts on Celtic's trip…
The SPFL decided not to take a break this season, and it looks like the Bhoys decided to take one themselves, which in the middle of a global pandemic probably could be considered a bad idea.
Yes, the United Arab Emirates is within an exempt location, but when Scotland has been put into lockdown, we are not sure that Celtic being in Dubai is a good look.
Though the trip was agreed in 2020, we feel that given the changing situation Celtic perhaps should have just stayed in Glasgow, and if they do lose to Hibernian on Monday, then you would think even more questions could be asked about this trip.