Former Premier League Mark Halsey believes that Wolves can count themselves lucky when it comes to their game against Chelsea.
There was an incident early in the second half where Wolves defender Nelson Semedo clashed with Kai Havertz during a challenge for a ball in the air. Nothing was given on the day, and the incident wasn't referred to VAR so the incident largely went unnoticed.
However, speaking exclusively to This Is Futbol, Halsey thinks that there wouldn't have been many people complaining about the decision had referee Andy Madley given a spot-kick.
He said: "I've seen them given. I think if the referee had given that as a penalty, VAR would not have overturned that. So, you know, was there a clear and obvious mistake by the referee? It all depends who's sitting at Stockley Park, isn't it? You know, we're all different. You'd be different, I would be different [in] that situation.
"Is it a clear and obvious error? Is it a coming together? If there's contact and it's a foul, then a penalty should be given. So I don't think anybody would have complained had Chelsea got a penalty there."
Does the number of penalties Wolves concede concern you?
Yes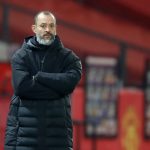 No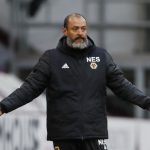 Halsey's words indicate that Wolves might have 'got away with one' in this instance, and it just echoes something that we at This Is Futbol have said before. Wolves players have been far too clumsy when it comes to how they defend things in and around the box on occasion this season.
It has hurt them before when they played West Bromwich Albion recently, and it could have got them in trouble again against Chelsea. They've already conceded the joint-most penalties in the league this season along with Brighton, and if they keep playing the way they have, then they're only going to concede more if VAR and the referees are more attentive in future.