Former Premier League referee Mark Halsey believes that it was the right decision for West Brom to be awarded their first penalty in their win over Wolves.
West Brom's Callum Robinson was brought down on the very edge of the penalty area by defender Willy Boly, with referee Michael Oliver awarding a spot-kick but the decision was checked by VAR to double-check that the foul took place inside the box, which it did.
And speaking exclusively to This Is Futbol, Halsey said that whilst it was certainly a marginal call, the rules the way they are had left the officials with little option but to stick with the original decision.
He said: "I mean, Michael Oliver was in no doubt it was a foul and a penalty because he was decisive, he points to the spot straight away… I thought that they just about got that right. I thought there was enough on the line, and of course, the line is part of the penalty area… I don't think they could have any complaints, we're seeing a lot of these challenges aren't waiting around the box where they're getting so close to the defenders are getting so close, they've just got to be more mindful of when they're making the challenge in those areas."
Which of these players has been missed by Wolves the most while injured?
Boly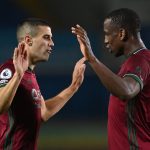 Podence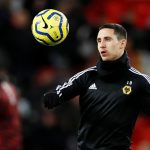 Dendoncker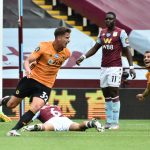 It certainly was one of those cases where the initial decision was important when the protocol of VAR is about whether there is enough to overturn it, if Oliver had given a free-kick for instance, it might have stayed a free-kick.
But Halsey raises an interesting point about defenders in this situation. Much like there is talk about defenders needing to change how they defend in regards the handball rule, defenders are going to have to learn to be more careful in these situations.
Wolves have already conceded the joint-most penalties in the league this season with eight, so the smarter the defenders can be in and around the box, the better it is going to be for them, with this being the latest example of something they can work on if they are to start picking up results again after their recent slump in the league.