Joe Edwards believes that Brexit could have a major impact on how Wolves are forced to approach this window and future ones.
Clubs across the Premier League have been for the most part avoiding spending money this transfer window due to a number of financial circumstances at present. However, speaking on the latest edition of the E&S Wolves Podcast, Edwards believes that especially for a side like Wolves there could be some political forces that end up forcing them to change their transfer policy:
"I've been speaking to a few people about this. For example, how Wolves signed Pedro Neto a couple of seasons ago, they wouldn't be able to sign him now; a player that hasn't really played a lot of games in a senior league, that hasn't played at the international level. So any players now from Europe are kind of through a points system.
"I think that the impact of Brexit [and the pandemic] can't be overlooked."
Do Wolves rely too heavily on Portuguese players?
Yes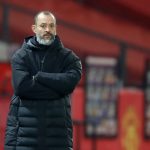 No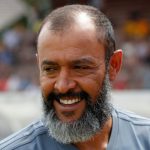 TIF Thoughts on Edwards concerns over the effect of Brexit on Wolves' recruitment…
Edwards' words might be seen as something of a dark cloud given the way the club has operated in the past and got to where they are now.
A large part of their plan over the years has been the import of lesser-known players from places like Portugal and building the team around them. Now though those plans might be getting a little bit harder to execute and could cause a major problem for them.
Chances are that they would have had plans in place to counteract the new measures, but at the same time even with the best preparation, there are likely to be a few stumbling blocks, as this first post-Brexit window is proving to be.