Wolves were incredibly lucky with one major decision in their 3-3 draw with Brighton at the weekend according to a former Premier League referee.
With the game in the closing stages, Leandro Trossard had the ball in the net, only to discover that the whistle had already gone for an alleged foul by the Belgian on Wolves defender Rayan Aït-Nouri in the process for a very minor push in the back.
It's a decision that has certainly come under scrutiny on the Albion front, and speaking exclusively to This Is Futbol, former Premier League referee Mark Halsey thinks that the visitors got away with one because of the referee's quick whistle.  
"It wasn't a foul [Ait-Nouri] he felt contact because it's a contact sport, we cannot take that out of our game. He's felt it and he's just gone down.
Now with the VAR involved and as goal went on to be scored, you can hold that whistle and then the goal is automatically checked to see if there is a foul in the build-up. I think referees now have got to have a little bit of a different mind-set and just holding their whistle and see what the outcome is."
Would you like to see VAR scrapped completely?
Yes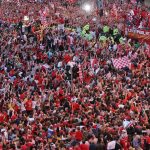 No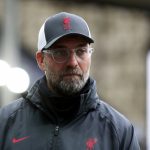 This is certainly one that Wolves have 'got away with'. In the era of VAR where you can go back and check a decision, this is surely an incident where the referee has to allow play to carry on and see what develops before blowing the whistle.
And if the referee had the chance to take a look at the incident again, would he have awarded a foul for it? It certainly would have been harsh considering it has to be 'clear and obvious' in order to be overturned. Let's hope it's not something that comes back to make a big difference come the end of the campaign.