Luke Edwards believes that Nuno Espirito Santo will not change his philosophy on squad size.
The Wolves boss made a number of changes for their recent game with Manchester United as injuries and trying to battle the dreaded winter fixture schedule is starting to take its toll on some sides in the division.
But speaking on the E&S Wolves Podcast (49:03), Edwards doesn't think that anything drastic is going to change in the head coach's philosophy, even if his squad might be on the verge of breaking at this stage.
"Having five players out against United does make the squad very stretched and you know having nine men benches now doesn't help, I don't really see the massive need for that if you're only making three subs still but yeah it's something that Nuno believes in firmly and I can't see him changing that."
Do you think Nuno Espirito Santo can make Wolves a Champions League club?
No, it will not happen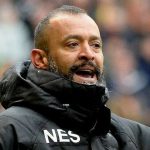 Yes, anything is possible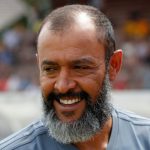 His philosophy on squad sizes has been pretty prominent in previous seasons, as he's said in the past that he prefers to work with a strong core of players, but now it could very well be coming back to haunt him.
At this time of year, and especially in a season like this where the fixtures are going to be truncated to get back to normal, it might be time for him to be modest and change things up a little bit, starting off by giving more players a rest so that they can get through the whole season.
Having set expectations high following two 7th placed finishes in the Premier League, Wolves are currently going through a bit of a slump right now as they sit 12th in the table, and little changes like that could go a long way to making sure they don't fall back any further.