Journalist Joe Edwards believes that Wolves would be hard-pressed to find someone willing to pay over the odds for Adam Traore.
Traore, having long-been a target for some of the bigger clubs in the country, hasn't exactly been in great form so far this season, with the only thing he's picked up being yellow cards rather than goals and assists.
But that doesn't mean that there won't potentially still be people after him during the upcoming January window, a time that is rather notorious for not always being the best time to buy someone.
And speaking on the E&S Wolves Podcast (33:26), when asked by host Nathan Judah whether a bid of £50-55m would be enough to tempt the Wolves board, Edwards believed that there is possibly that magical number that would make the board say yes, but that he doesn't think it will be coming any time soon:
"Well, if you sold Jota for 40, coming up to 45, then you probably take that wouldn't you? I don't think anybody in a proper world is going to come in with that money in January. And I don't know if even if he doesn't really hit the heights for the second half of the season. I think you'd probably still get a good whack in the summer."
Have you been disappointed with Adama Traore so far this season?
Yes, not been good enough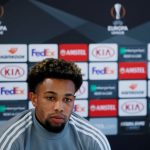 No, he's been good enough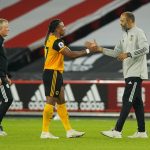 If we're being honest, with everything that Edwards said, now might prove to be the best time so sell if that is the case, even if it's not as much as the club might have hoped. You're essentially putting a lot of faith in the idea that Traore will get back into form in the second half of the season, and there's always a risk in assuming that.
If right now he is at the peak of his value, still riding the high of his displays in previous seasons, then you're best letting someone else take the gamble. If he doesn't pick things up, then you sold at the right time, if things get better then you still got a good return on the original £18m that you paid for him.
All they need to do now is find someone that's willing to go along with it.